OK, so tomorrow is July 1st! How is it possible that 2011 is half-way through? Big things are happening next month!


E is coming home - she has been at the in-laws for the month of June, and I just down-right miss her! I don't have any recent photos... with her being gone, but I am sure to add plenty!
We are sure to be seeing lots more of this view as well! We have three baseball tournaments scheduled this month, AND Little Man is turning NINE! What? I have loved seeing him grow, but I sure miss that little guy. Good thing he is still a little momma's boy, because he is still liking to snuggle, and I love that!
And on the scrappy front... Look what I have accomplished this month thanks to the challenges at Scrap Friendzy! We held a "SPA" themed month of challenges. I didn't get as many as I would have liked to get done... but I got a whole lot more than I had!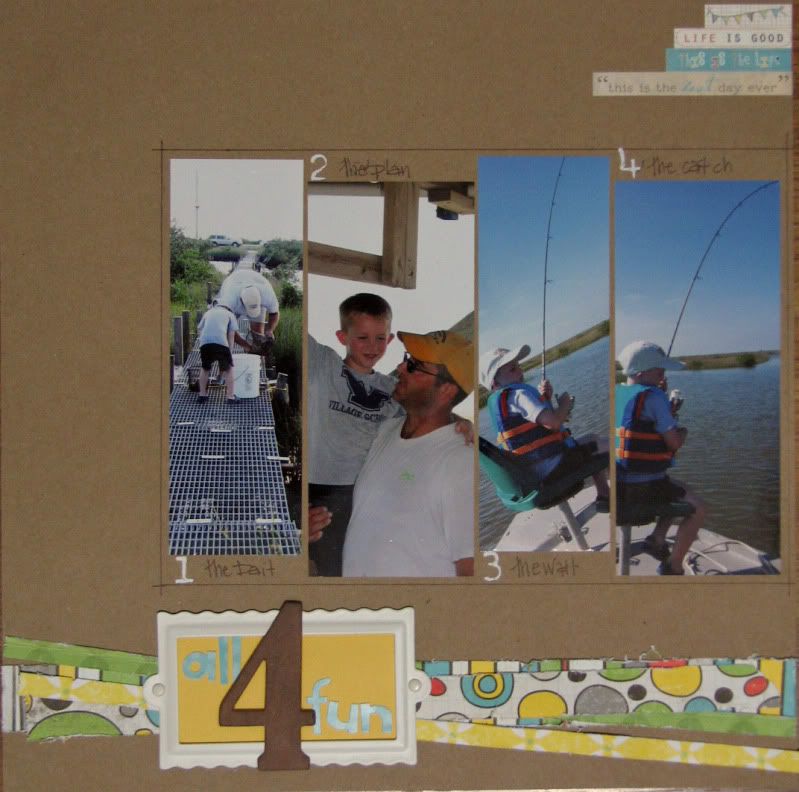 Challenges really get my mojo going... and if that is your case, come hang out in July! The challenges that are being prepared will get anyone scrapping! Just click the link to take you to your mojo! Promise... the "guys in blue" will not be coming after you for joining the posse!
Lights Out!
me