This is the latest kit from
Go Be Creative!
The sad thing... you can only SEE it! March kit sold out FAST! There are still add ons, but sadly you can't love, touch, and fondle the little pieces in this kit! However, I have seen APRIL'S kit, and it is even better! Go... Run... Sign up now!Here are a few of the items I have finished so far with March... Shhh... don't tell Lainey that I am posting these before March 1st! Just go order April!
Patty is having a GREAT altering challenge! The only rule is to alter something... Children of Scrappers everywhere... take cover, not even YOU are safe with this challenge! If you are still enough... you get altered!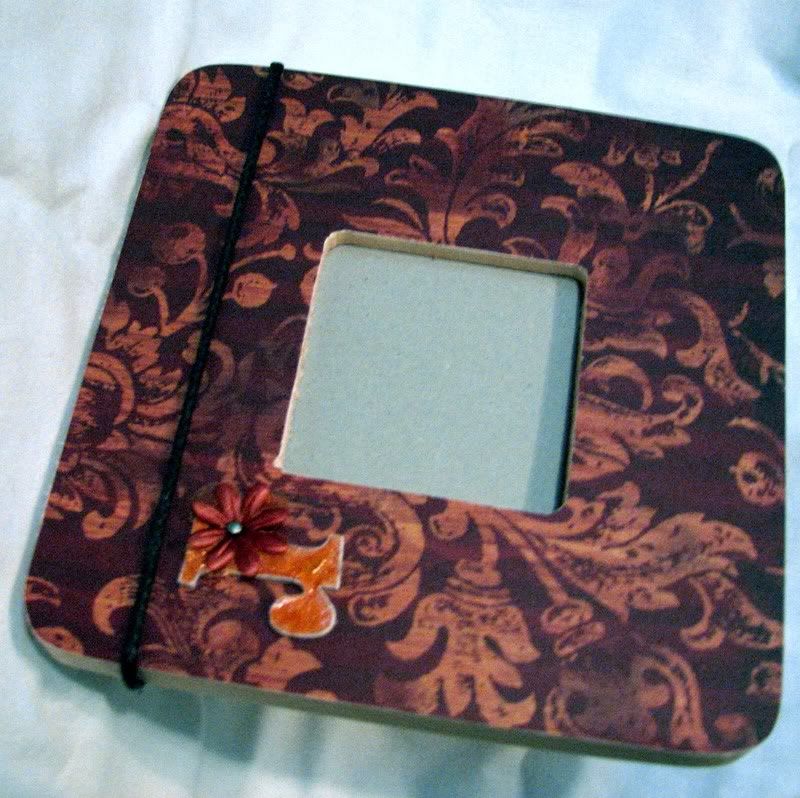 The kit had a fun little sewing guide in it! I learned some valuable lessons with this kit... I didn't realize I was that bad at sewing and I have NO patience for knots! I don't think they came out all that bad!
This is my bestest cyber-friend's precious daughter... She took the photo (go check out her work...
CLG Photography
) and she is simply amazing! I love the baby in the mailbox! WOW, Cass!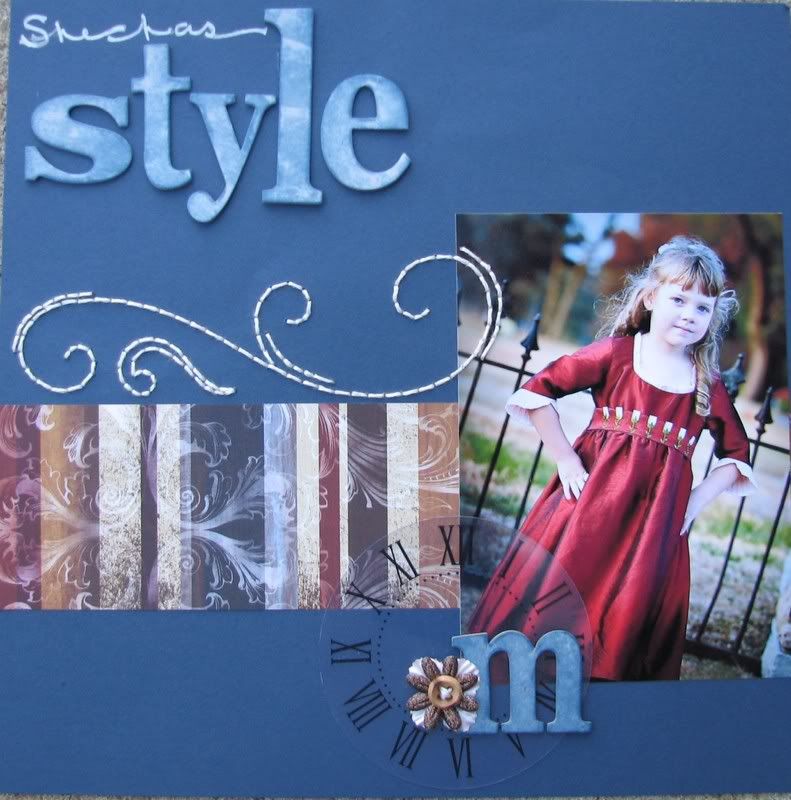 And these cuties are MY parents! Aren't they adorable! I am not sure that the color of the layout came out right, I might have to shoot another photo of it! The back page is navy swirl... not black! And... I am no Cass, but I took those!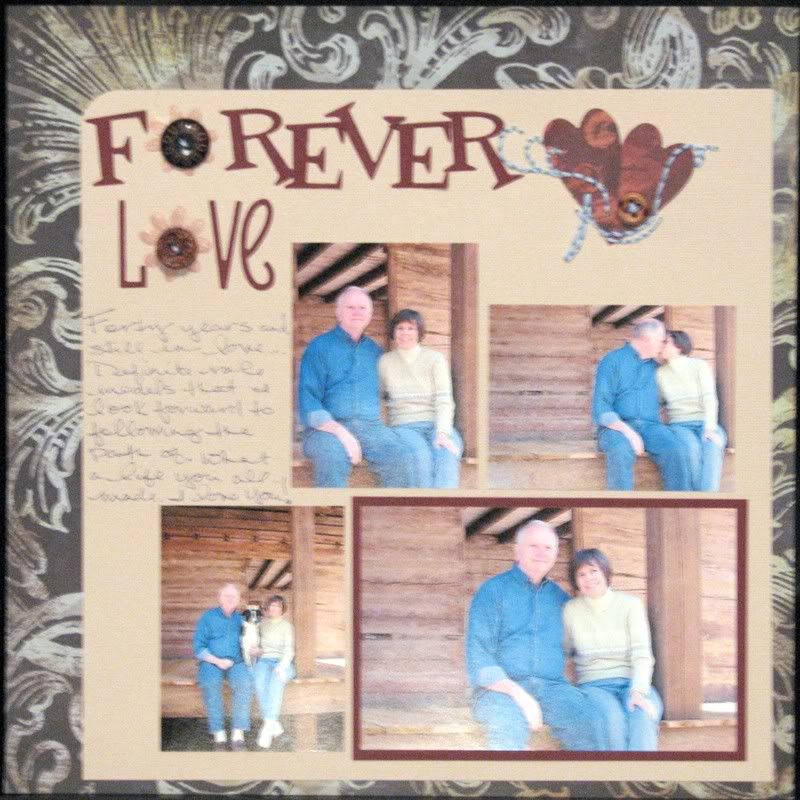 OK, I updated!
Lights Out!
me!