My "For the LOVE of Canvas" class has been posted over at the GBC Blog! Check it out
HERE!
I hope you decide to give it a shot! They are FUN to make, and so easy too!
I never got around to posting these lovelies... Yep... that is Mom and me with Stacy Croninger of Paper Crafts and Elizabeth Kartchner, CK's Scrapbooker of the Year!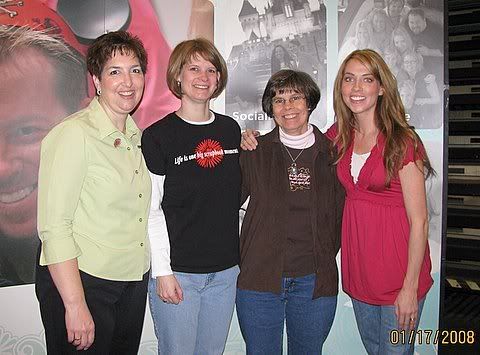 I have tons of projects, layouts, and cards to upload... maybe I can do that tomorrow! Progress reports go out tomorrow, so I am under a timing crunch! Off to grade more essays!
Lights Out!
me!