Thanks to my teaching buddy Kelly I was tagged... Now this isn't my first time being tagged, and I am afraid as random as I am, there isn't a whole lot more random to post about... seeing an idea from another place, I decided to blog 7 random things about the Monkeys! I will start with Monkey #1...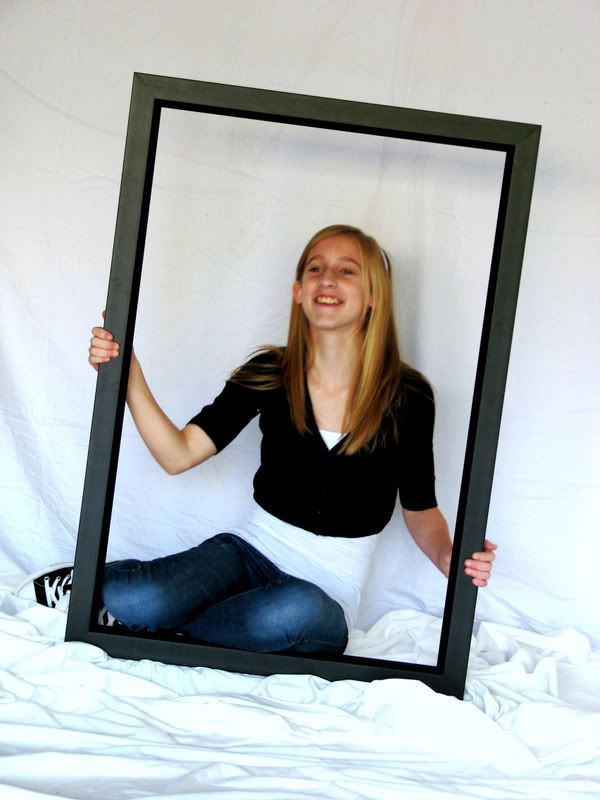 EBM:



1. The lizard that inhabits my scraproom is hers. She asked for a lizard for her 11th birthday... what eleven year old girl does that? Now if I can get her to take care of it without asking! HA!

2. She is NOT a morning monkey! Her alarm wakes me up, but doesn't seem to pull her out of her snoring slumber.

3. She works her tail off at school and we are so proud of her.

4. She loves to run! She doesn't come by that naturally as we don't run!

5. She is over-the-top about Jonas Brothers right now... I am still trying to figure out what that is about... but then again, I am not 13

6. Her favorite color combination right now is brown and turquoise.

7. She is so precious to us and we are amazed at what an amazing young lady she is turning into! We love you!


Look for T another day!

Now, to make this official... I am supposed to tag 7 other people and link and such... well, I should be putting potatoes in the oven... so consider yourself tagged!


Lights out!
me!