Yes, we had the windows boarded, lots of water, batteries, food, patience, and plenty to do if the power goes out!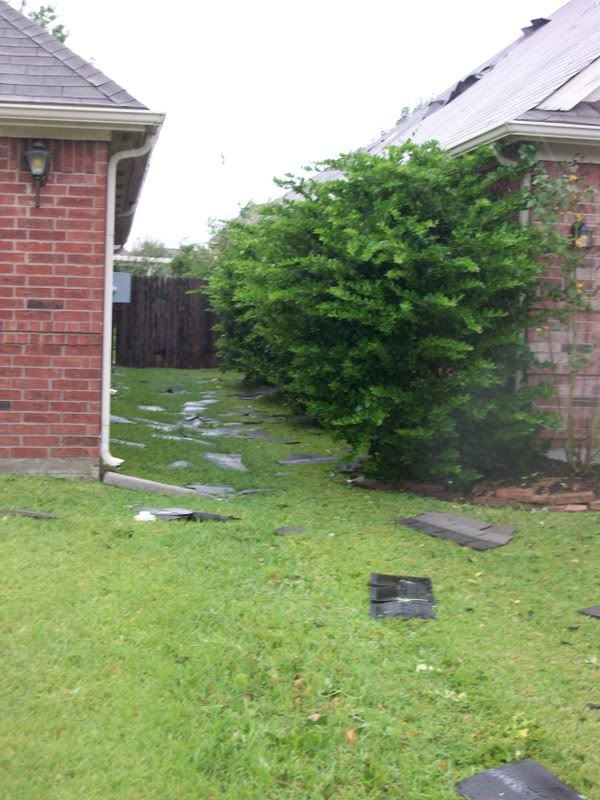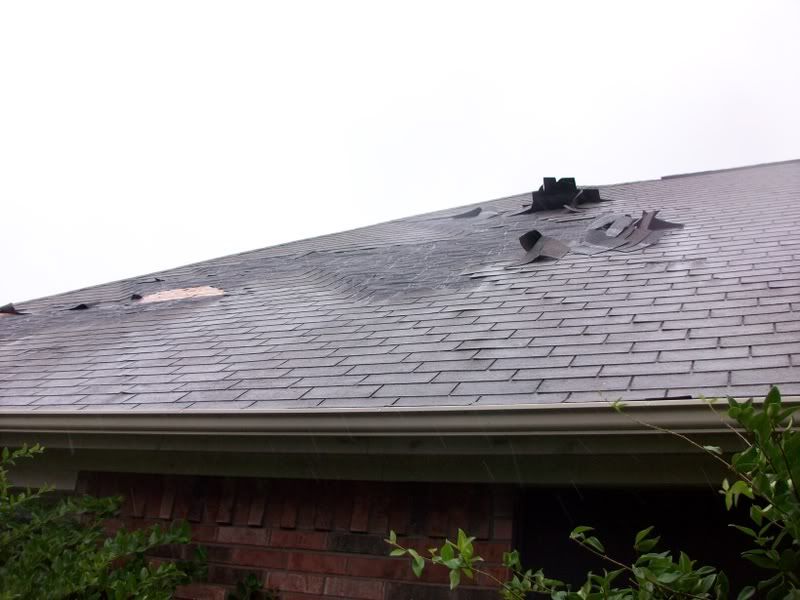 We WEREN'T prepared for our little house to tumble around us! It did really well considering what some of our neighbors are now fighting. We are lucky, and I guess the way I look at it... I can now get rid of that PINK paint! A mistake in my younger decorating days. A mistake I get to see every day! So... we now will get a new roof, a new ceiling, and some new paint! Guess the cabinets, counter tops, and appliances will have to wait!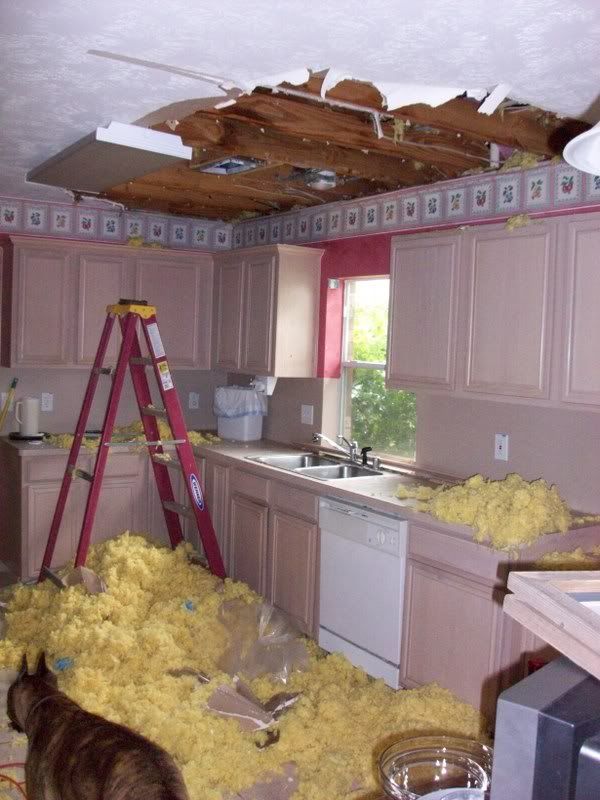 Lessons learned... we can live without power, we can live without shingles, we can live without ceiling tiles... we can't live without our little family. And we are lucky, we have everyone! I also learned to get paper plates BEFORE a storm. Washing dishes with the garden hose just isn't fun!
Just killing time... it was cool outside in the rain, watching DVD and Daddy trucking shingles.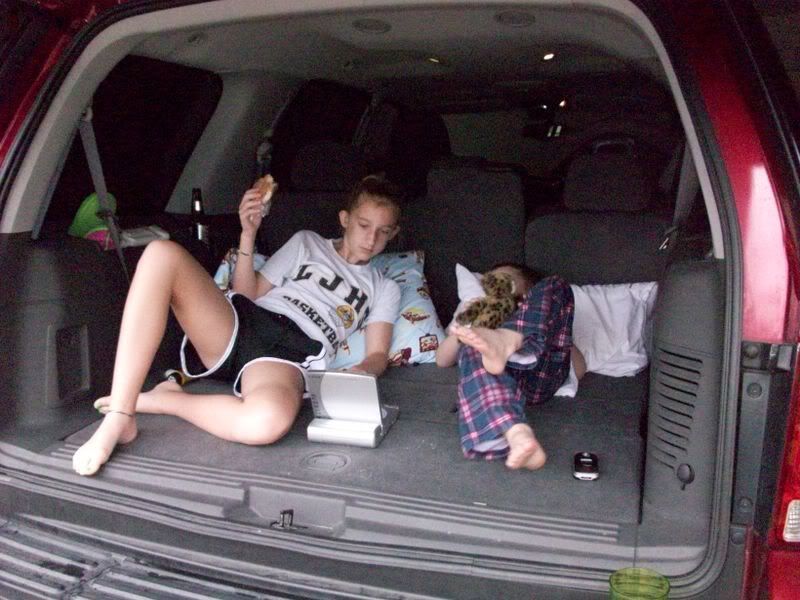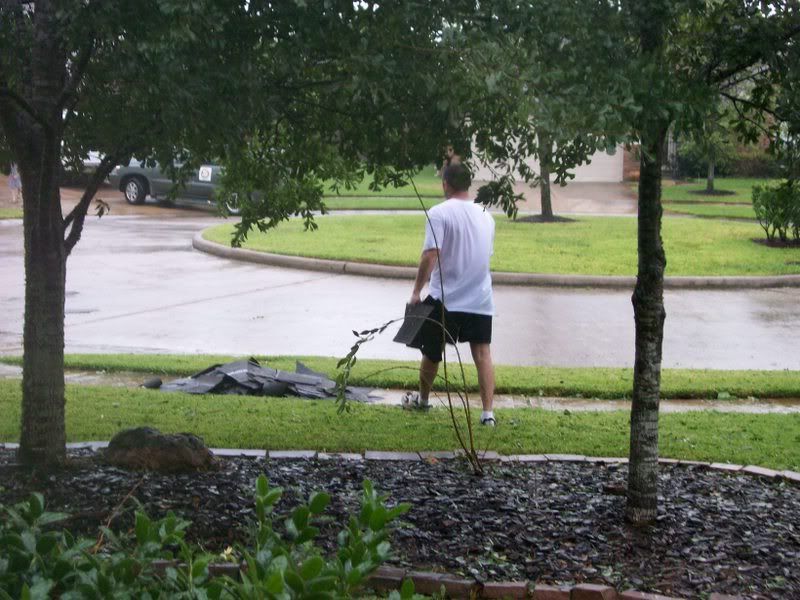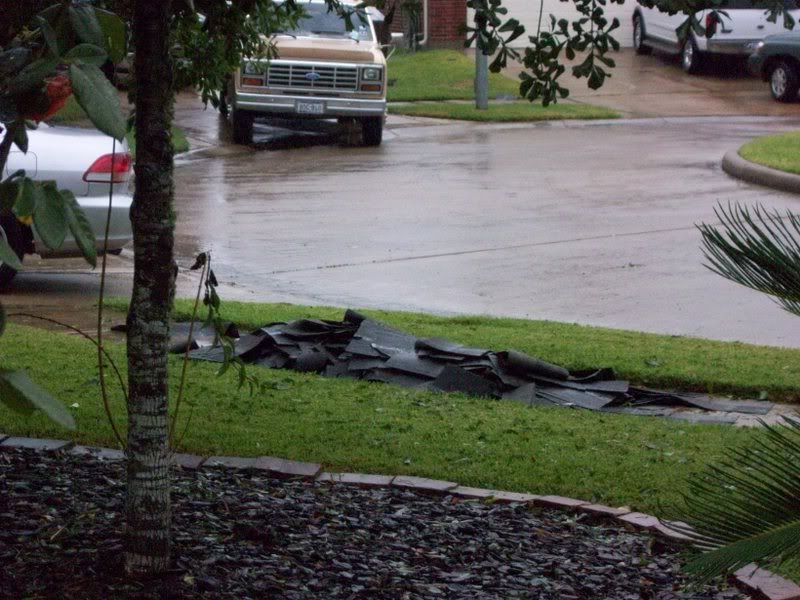 And... the neighborhood fashion statement. It is all the rage on our street! Everyone has one...
Piles of shingles...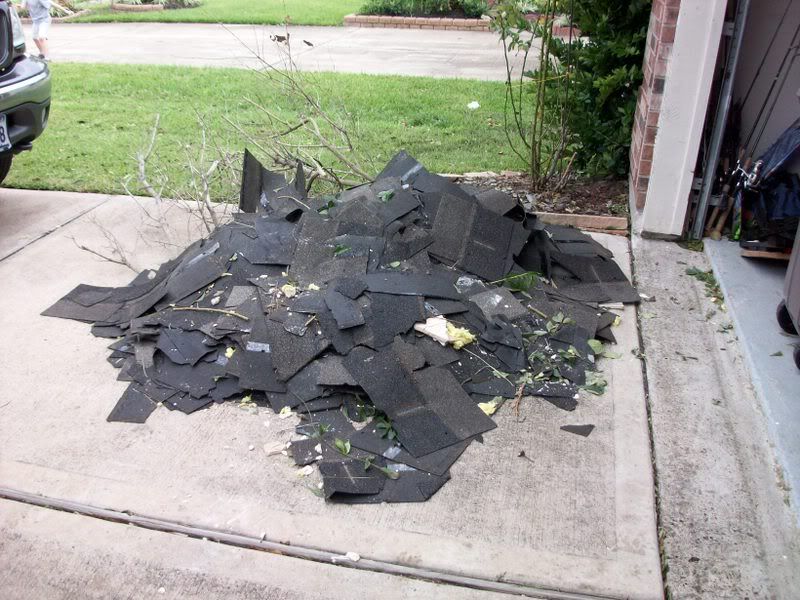 Pretty blue tarps on the roof...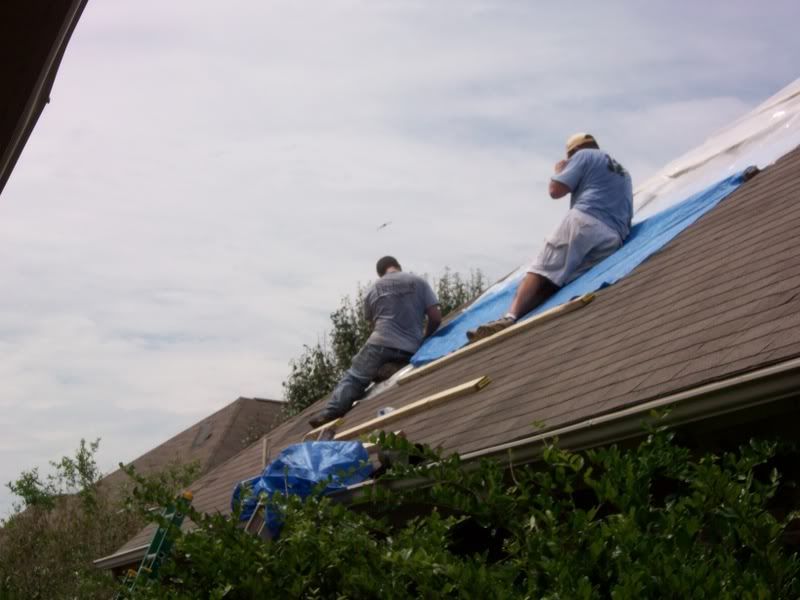 And, yes, even Pepper experienced some hurricane damage! The plywood fell on her bowl while we were taking it off the windows.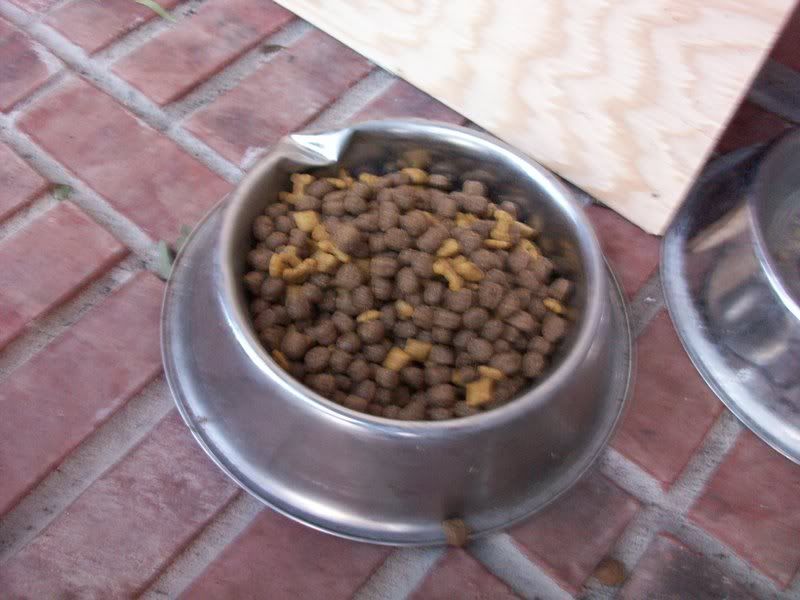 Thanks to everyone that checked in...
Lights Out!
me